Join Xylem, a leading global water technology company, to tackle our world's most pressing water conservation and sustainability challenges!

High School and University Challenge Tracks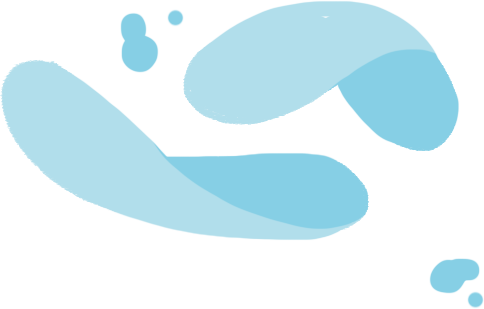 Expert-led Water Webinars and Masterclass



Please note: Participants must be students between 13 and 23 years of age. See Who Should Attend.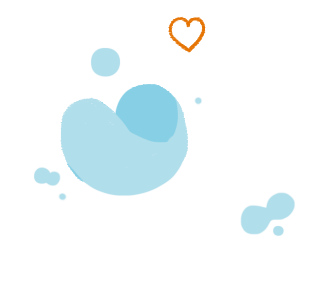 Water impacts our lives every day, from meeting our personal needs to influencing the global economy and the well-being of our planet. Factors like climate change, pollution and aging infrastructure threaten global water supplies and water security. At the Xylem Global Student Innovation Challenge, we are asking you to be a part of the solution!
During the 8-week event, you will develop a project on a water challenge in teams of up to 5 students, with separate prizes available for the winners of the high school and university tracks. Throughout the process, engage with mentors and participate in webinars with industry-leading individuals in Xylem and the water community.
In connection with this challenge, Xylem has teamed up with experts in the field from industry and academia to bring you our inaugural Water Masterclass, a series of engaging video classes that allows you to learn a range of important water topics from water sustainability to design thinking from experts in the field.
Your projects will focus on one of the following challenges: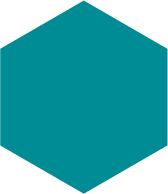 Challenge Statement #1 - Reducing the Water Footprint of Everyday Products
Many of us have never considered how much water is used to produce everyday products. Consider this: what water footprint does your favorite product leave behind? How much water is involved in the process, production and creation of these items? Are your favorite products created with water conservation or sustainability in mind?
1. Analyze the life-cycle water consumption, including the sourcing, manufacturing, production, and marketing processes, for one of the following consumer products:
Smartphone

Leather bag or shoes

Electric car

A product of your choice
2. Develop a solution to reduce the water footprint of the selected product; or one of its components.
3. Analyze the benefits of your solutions to the consumer, manufacturer, seller, and community.

Challenge Statement #2 - Gaming for Water with EarthEcho
Do you have a passion for games? The EarthEcho Water Challenge is one of the world's largest community science programs empowering more than 1.6 million young people and community members in 146 countries to connect with and protect their local waterways. EarthEcho's volunteers monitor water quality in their communities, share their findings through a global online database, and use the data collected to develop projects to protect water resources.
Create a game to bring more awareness to the public understanding of surface water quality and engage community members in protecting their water resources. How can you utilize EarthEcho's datasets or other publicly sourced data sets on water quality? Can you connect people to their local surface water using the mobile device they use everyday?
Challenge Statement #3 - Urban Flood Prediction
As extreme weather and rain events become more frequent due to climate change, waterways and drainage systems can become overloaded by an influx of water. This results in flooding that can potentially cause massive property damage and even loss of life. According to the World Bank, about 1.5 billion people globally face flood risk. The problem intensifies in urban environments with dense population and infrastructure. It is imperative for us to have better solutions to predict and manage floods.
Take on this challenge to examine datasets including rainfall, snowfall, temperature, humidity, weather events, surface elevation, sewer depths and flow from sensors installed in sewers. Predict flood event occurrence and sewer system peak depth by creating models utilizing AI/ML or other appropriate technology. Create marketable applications that may include enhancing public engagement and awareness or infrastructure planning.
Challenge Statement #4 - What if you lived on Mars?

The world held its breath on February 18, 2021 as the Perseverance rover made its risky landing in Jezero Crater. It is believed that four billion years ago, water existed somewhere within this wide expanse of dust and rocks.
The ability to harness water on Mars is critical to the tantalizing possibility of human exploration. On the other side of the planet from Jezero Crater lies Mars' Arcadia Planitia plain. Here, scientists have evidence that water exists just below the surface as ice. Imagine that a series of unmanned missions have set up a base camp within Arcadia Planitia. You are part of an initial exploration team of 5 people who arrive to further investigate the area, and to develop an infrastructure plan to support a growing population.
Your challenge is to make life sustainable on Mars for 100 scientists, engineers and designers that will be arriving in the years to come. Create a water budget to determine how, where and when to allocate water resources throughout the self-sustaining community.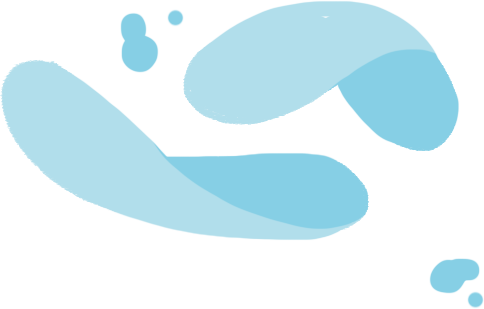 Xylem Ignite is a global youth initiative that seeks to build a strong network of passionate student leaders and empower them to drive real changes in the water industry.
The High School innovation challenge track is open to students enrolled in high school, secondary school, pre-university or equivalent, including those graduating in the spring or summer of 2021.
The University innovation challenge track is open to students enrolled in college or university bachelors programs, community college, vocational schools, polytechnics, coding bootcamps or other tertiary or post-secondary schools or equivalent.
Participants must be at least 13 years of age and no older than 23 years of age at the time of registration to participate.
See Official Rules for full details of eligibility.
*If a participant is under 18 years of age, a Parent/Guardian Consent & Release form, which can be obtained during registration, must be submitted. Failure to do so will end in disqualification of participation at the Xylem Global Student Innovation Challenge 2021.

Your projects will be judged on the following judging criteria:
Will this solution have a far reach and market potential?
How does it affect your community or what social impact does it have?
Challenge Fit and Feasibility
How relevant is the project to the stated challenge?

Is the solution possible, or just nice in theory?
Is the project new and disruptive?

Does the project deliver a fresh and compelling user experience?

The competition is endowed with a $20,000 Prize Pool! The prize pool will be divided up into two groups, High School Students and University Students, with $10,000 alloted to each group. All prizes will be divided equally amongst the winning team members.The top 3 teams from each group will receive public recognition for their projects in a virtual awards ceremony with Xylem in June.
The prize breakdown for each group is as follows: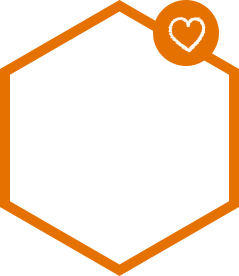 Innovation Challenge Agenda
Innovation Challenge Kickoff
Wednesday | February 24, 2021 - The innovation challenge registration officially begins!
Deep Learning and Water Education
Water MasterClass:

TBC | Mid-April
Xylem launches 10-episode Water Masterclass for students to learn about global water challenges and solutions. Guest speakers include Al Cho, SVP, Chief Strategy and Digital Officer for Xylem and George Hawkins, former CEO of DC Water.
Webinars:

Thursday | April 1 @ 3:00 pm PT / 6:00 pm ET / 22:00 UTC
Opening Ceremony and Innovation Challenge Overview. Welcome message from Claudia Toussaint, Senior Vice President, General Counsel and Chief Sustainability Officer at Xylem. Learn about the innovation challenge, how to win a challenge and presentation/demo tips with BeMyApp.
Saturday | April 10 @ 7:00 am PDT / 10:00 am EDT / 14:00 UTC
Join this webinar to form teams live!
Thursday, April 22 @ 7:00 am PDT / 10:00 am EDT / 14:00 UTC
Dive into the "Digital Water" revolution with Tim Braun, VP & Enterprise Architect for Xylem Vue and Ting Lu, Business Practice Leader at Clean Water Services (Challenge Statement #3).
Pre-Recorded | April 30
What makes a product sustainable? Tour Xylem's facilities in Emmaboda and Sundbyberg, Sweden and hear from Xylem's sustainability leaders, including Austin Alexander, VP, Sustainability; Veronica Jergelind, Director, Global Product Sustainability; Greg Mimms, VP, Environment, Health and Safety; and Asad Choudry, Global Product Manager. (Challenge Statement #1).
Thursday | May 6 @ 4:00 pm PT / 7:00 pm EDT / 23:00 UTC
Hear about current efforts for bringing humanity to Mars, and how water hunting is involved, with Vera Mulyani, CEO and Founder of Mars City Design (Challenge Statement #4).
Tuesday | May 11 @ 5:00 pm PT / 8:00 pm EDT / 00:00 UTC
Learn about water quality and climate change community engagement with EarthEcho founder Philippe Cousteau Jr. and Rayan Krishnan (Challenge Statement #2).
Project Development & Deadlines
April 5 - May 28, 2021
Have fun innovating!

Pitch Practice / Crash Test Webinar:
Saturday | April 17 @ 7:00 am PDT / 10:00 am EDT / 14:00 UTC
Join us for a live webinar to share your project status, interact directly with mentors and get valuable feedback!
Registration:
Monday | April 5
Individual registration for the innovation challenge closes at 11:59 pm PT / 2:59 am ET / 6:59 UTC.
Monday | April 12
Team Registration closes - all teams must register their team on the event platform by 11:59 pm PT / 2:59 am ET / 6:59 UTC.
Project Deadline:
Friday | May 28 @ 11:59 pm PT / 2:59 am ET / 6:59 UTC
All final presentation videos and projects must be submitted by 11:59pm PST / 2:59 am ET / 6:59 UTC in order to qualify for the innovation challenge. Late submissions will not be accepted.
June 1 - June 6
Judges will review projects.

Winners Announced:
Friday | June 11
The Xylem Global Student Innovation Challenge winners will be announced!
TBC | Mid June
The winning teams will be recognized during a virtual awards ceremony with Xylem.
June and July - The top teams from each track will be invited to apply for the Xylem Ignite Innovation Incubator, to further develop your projects
August 6-8
The first prize winners will be invited to present their projects as part of EarthEcho's Youth Leadership Summit.

Xylem (XYL) is a leading global water technology company committed to solving critical water and infrastructure challenges with innovation. Our more than 16,000 diverse employees delivered revenue of $4.88 billion in 2020. We are creating a more sustainable world by enabling our customers to optimize water and resource management, and helping communities in more than 150 countries become water-secure. Join us at www.xylem.com.






©2021 BeMyApp - All rights reserved